Free Online
Arabic Language
Levels
Level Zero - 0
Covers the Arabic Alphabet, difficult phonetics, simple vocabulary Arabic words. As well as few introductory information of the Arabic grammar……Learn More

Level One - 1
Covers basic / essential grammatical rules & analyses for Arabic learner's application. In addition to general translation skills of short " Suras" (Qur'anic chapters)……Learn More

Level Two - 2
Covers root words in Arabic, Arabic sounds, conjugation of verbs and simple application for each subject to help the learner understand meanings well…….........Learn More
Level Three - 3
Covers advance Arabic grammar and advance Qur'an translation skills. Additional focus is put on reading segments…....Learn More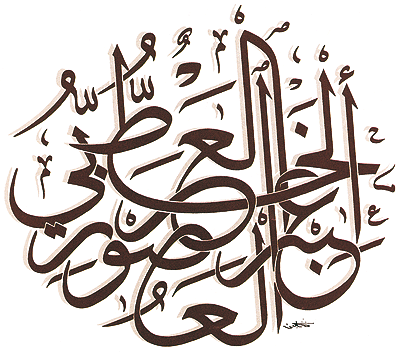 Welcome to Your Arabic Study Circle

You might be surprised of how many ARABIC alphabet sounds you already know and use in your everyday spoken English language!! So let's study together Arabic Language in simple A-Z English…….

| | |
| --- | --- |
| | There are many Arabic dialects. Our learners are welcome to study Qur'anic or Classic Arabic to improve their understanding of the Holly Qur'an and the traditional Islamic text. |

Last but not least, we urge any learner to practice his/her new language in daily life to obtain the fruit of their knowledge. Prepare to join our team because you came to the right place!

Free Arabic Language Courses Offered:

Testimonials

We are proud of what our students say:

"As a new revert this class has been a blessing! Our local area has no classes for beginning adults. The materials for instruction are clear, simple and easy to learn." Jazakum Allah Khair!"  ...... (Helen , USA – Student of Level 0 – 2010).

"It's a good platform to learn Arabic with excellent teaching staff with tremendous teaching skills. Great job." ..... (Ansari, Canada – Student of Level 1 – 2010).

"The best opportunity for all Muslims worldwide to learn Arabic, (the language of Allah SWT) effortlessly. I have achieved easily, so do you all. Thank you for the wonderful opportunity." ...... (Farjana Banu, Singapore – Student of Level 2 – 2010).

"The teachers are wonderful and they make sure that all the students understand the class material properly and they also keep the students motivated to learn. I love this website!".....(Elizabeth C., USA - Student of Level 0 - 2009).

"This language course uses an intuitive approach and is taught by native Arab linguists who are fluent in English. The instructors are easy to interact with and one can lay a solid basic foundation." ..... (Faris, Texas, USA - Student of Level 0 - 2008).

"My "Level 0" class was awesome. It was the beginning of a good foundation, and my teacher was very kind, patient, engaging and encouraging! I enjoyed it right up to the very end!!! and would highly recommend it to others!" ..... (Shakeerah, USA – Student of Level 0 – 2008).